LADIES EVENING FELLOWSHIP
The Ladies Evening Fellowship is a committed group of women involved in doing God's work in our church and throughout our community in a variety of ways. Being part of LEF gives members a feeling of spiritual belonging and sharing in a vital and significant fellowship. It also gives them an opportunity to spread God's love and goodness to others.
They meet on the first Tuesday of the month at 1:30 p.m. (except in July and August), and are always happy to welcome new members to the group.
Our men meet in the church hall for a hearty breakfast, devotions, and fellowship at 9:00 a.m. on the second Saturday of every month. They serve in many practical ways and raise financial support for our youth ministry through two annual garage sales.
A warm invitation is extended to you. Please come and bring a friend.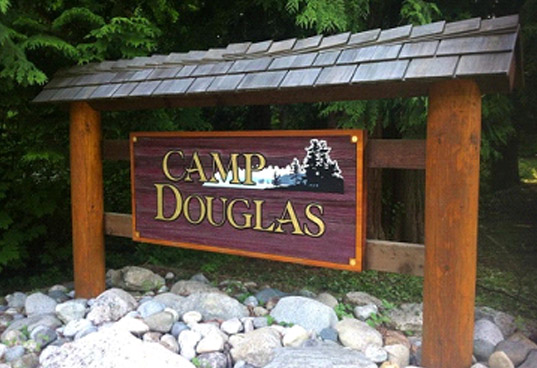 Camp Douglas is located on a beautiful ten-acre site in Roberts Creek, between Gibsons and Sechelt on the Sunshine Coast. The property includes both a private waterfront and a large patch of West Coast rainforest. Learn more: https://www.campdouglas.ca/
SUNDAY SCHOOL
Children are a integral part of our worshipping community. Now that the pandemic restrictions have eased, children start the service with us in the sanctuary and then, after the Children's Story, go downstairs for Sunday School .
Our four FRIDAY NIGHT YOUTH groups meet each Friday evening from 6:00 - 8:00 p.m. at the church.
Contact the church office for more information.