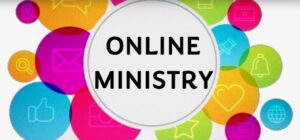 Churches around the world have had to adjust to life during the pandemic. While it's been challenging, the past two years have also been a wonderful opportunity to learn and explore new ways of sharing the Gospel. This website, our Facebook page and our YouTube channel are now both our front door where people get their first impressions of our congregation, and our living room where people come to sit down and 'converse' with us virtually. While we are looking forward to increased time face-to-face, we must not neglect our online presence, We have an opportunity to reach out to Christians who are loosely connected to the church as well as people who have very little exposure to the faith.
We are exploring the possibilities of offering faith resources through podcasts and other online options. Soon, I hope that we will have "playlists" of materials available on the 'Resources' page of this website.
How can you help?
Use our resources and give us feedback.
Share the links with your friends and family, and ask for their feedback.
'Like' and 'follow' Haney Presbyterian's Facebook site and share our posts.
'Subscribe' to our YouTube channel.
Visit our website regularly and thus raise its profile.
William Temple, Archbishop of Canterbury from 1942 – 1944 famously said, "The Church is the only society that exists for the benefit of those who are not its members." That's a good thing to keep in mind as we enter this new era. These online ministries may not be your preferred Christian activity, but we are orienting ourselves to other people.